A nude strong very hairy turkish Bear with a horny long, thick big Cock seen in a hot turkish Gay Video.
This turkish Bear has a very strong and muscular and beautifully hairy Body. His big Cock is long and fat and the Hair is trimmed and he has a big Cock Head and nice big heavy Balls. He has an erotic very masculine Face with a little beard and he has very beautiful Eyes. In this turkish Gay Video he sits half naked in my Studio. Then he strips naked und shows what he has. He is a turkish Truck Driver, has a very nice Character and came to visit and shoot a Video whenever he was in town. His big Cock he has rubbed with oil. You can hear horny smacking noises. He masturbates very slowly with a lot of Feeling. His Cumshot is very intense and loud. His Cum ends up in his trimmed Bush. For this turkish gay video i found a backup from 11.2013.
Halif is an erotic, nude very hairy turkish bear with a huge big cock seen in a hot turkish gay video.
Turkish Gay Video 67/03 - Photo Series 103/06 - Turkish Gay Casting Photo 135 - (id268)
This nude very hairy turkish Bear is one of my Best Model and Friend, 5 Stars, mmm, yummy, a hot turkish Gay Video.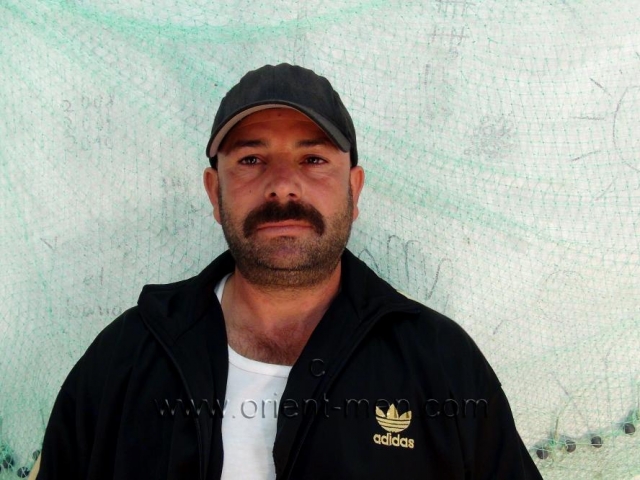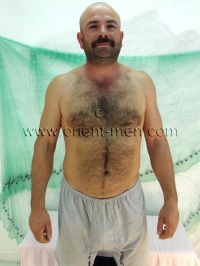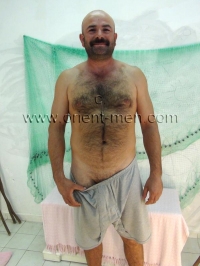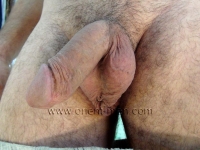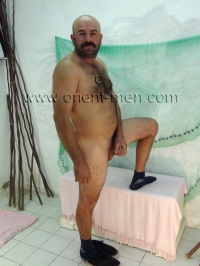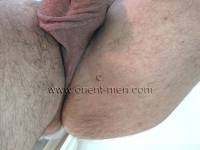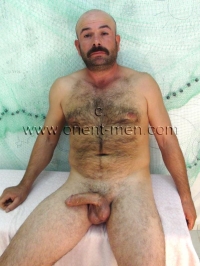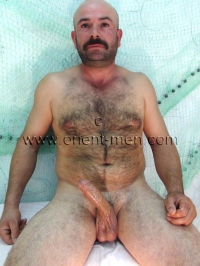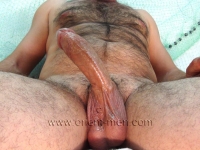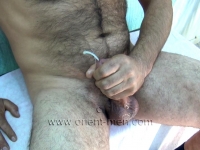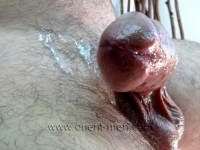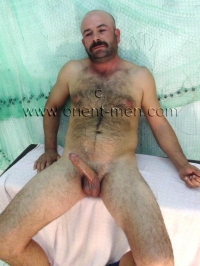 new text and thumbnails
Look Halif on Naked-Hairy-Turk.com
In this turkish Gay Video can you see a nude strong very hairy turkish Bear with a horny long, thick big Cock