A naked very hairy turkish Bear with a lot of Pressure during Orgasm to see in a hot turkish Gay Video.
His Body is hairy with Fur and his Cock has the full black Bush. In this turkish Gay Video he is already sitting naked in the studio and jerks off and he also makes a great Ass show in Doggy Style. He has crispy plump, firm, fully hairy Ass Cheeks. The Crack is so full of Hair that you can not see his Ass Pussy. His Cock is thick, has a big Cock Head, is very stiff and has a black Bush. He has a erotc male face with a horny mustache. He jerks off very aggressively, his whole body is cramped. His Orgasm is very intense and loud and there is a large Portion of delicious Sperm with a lot of Pressure.
Abbas is a real horny naked very hairy turkish Bear with a hot totally full hairy Butt.
Turkish Gay Video 47/03 - Photo Series 78/05 - (id232)
This very hairy turkish Bear is one of my Best Model, 5 Stars, mmm a hot turkish Gay Video.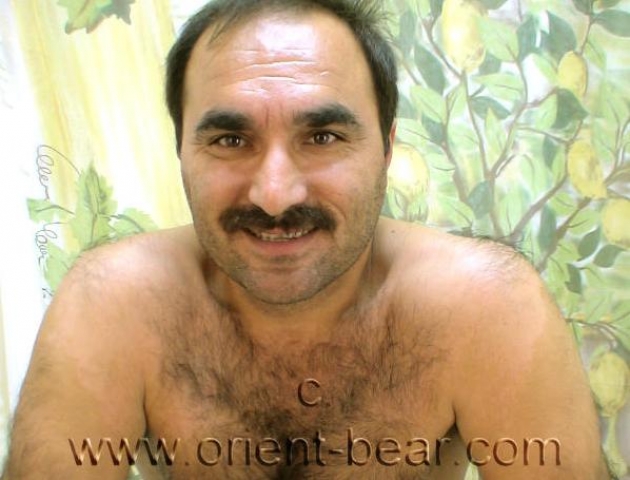 new text and thumbnaiks
Look Abbas on Naked-Hairy-Turk.com
You can see a very hairy turkish Bear show his horny hairy Butt in Doggy Style in this turkish Gay Video.